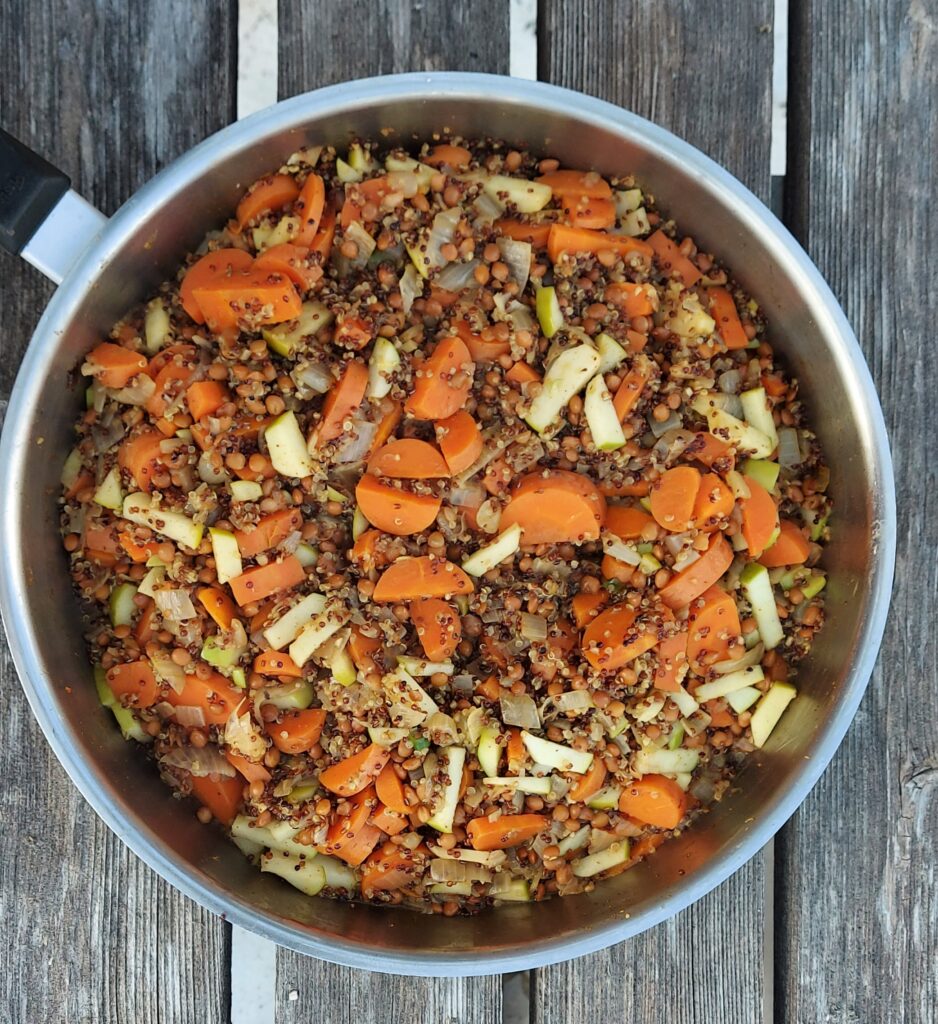 1 tbsp olive oil
2 onions, chopped
3 cloves garlic, minced
1 1/2 tsp ground cumin
1 tsp curry paste
1/2 tsp each cinnamon and salt
4 carrots, sliced
1 cup quinoa or rice
2 cups vegetable stock
1 can (19 oz) lentils, drained and rinsed
1 apple, unpeeled and diced
4 green onions, sliced
1/2 cup low fat plain yogourt
Heat oil over medium heat.
Cook onions, garlic, cumin, curry paste, cinnamon and salt stirring often for about 5 minutes or until softened.
Stir in carrots and quinoa-cook, stirring occasionally for about 1 minute.
Pour in stock and bring to a boil. Reduce heat, cover, and simmer for about 20 minutes until quinoa is tender and most of the liquid is absorbed.
Stir in lentils, apple and green onions. Cook for about 5 minutes or until lentils are heated through.
Serve with a dollop of yogurt.