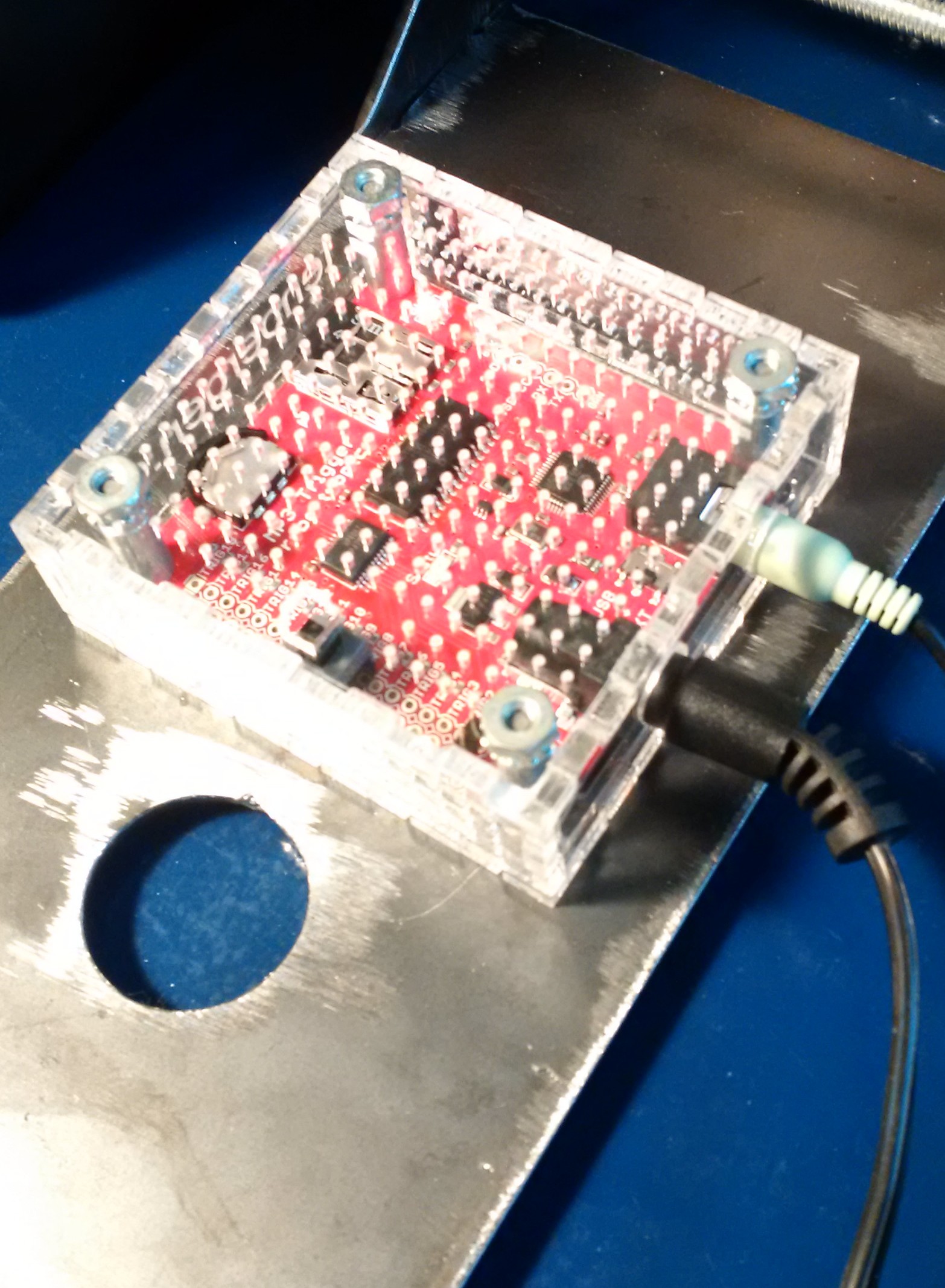 Someone asked me to build a gadget that will randomly play one of 4 sounds when a cord is pulled.
I decided to build it using Sparkfun's MP3 trigger. I designed and laser cut a case for the circuit board and plasma cut an adjustable hinge mechanism to mount it in. (download .pdf).
I am really please with the MP3 trigger, setup was a piece of cake: put mp3s onto a microSD card, add config file to set a trigger to random, solder on a switch, done. Designing the case and mechanism and setting it all up took a bit longer, but a satisfying project over all.