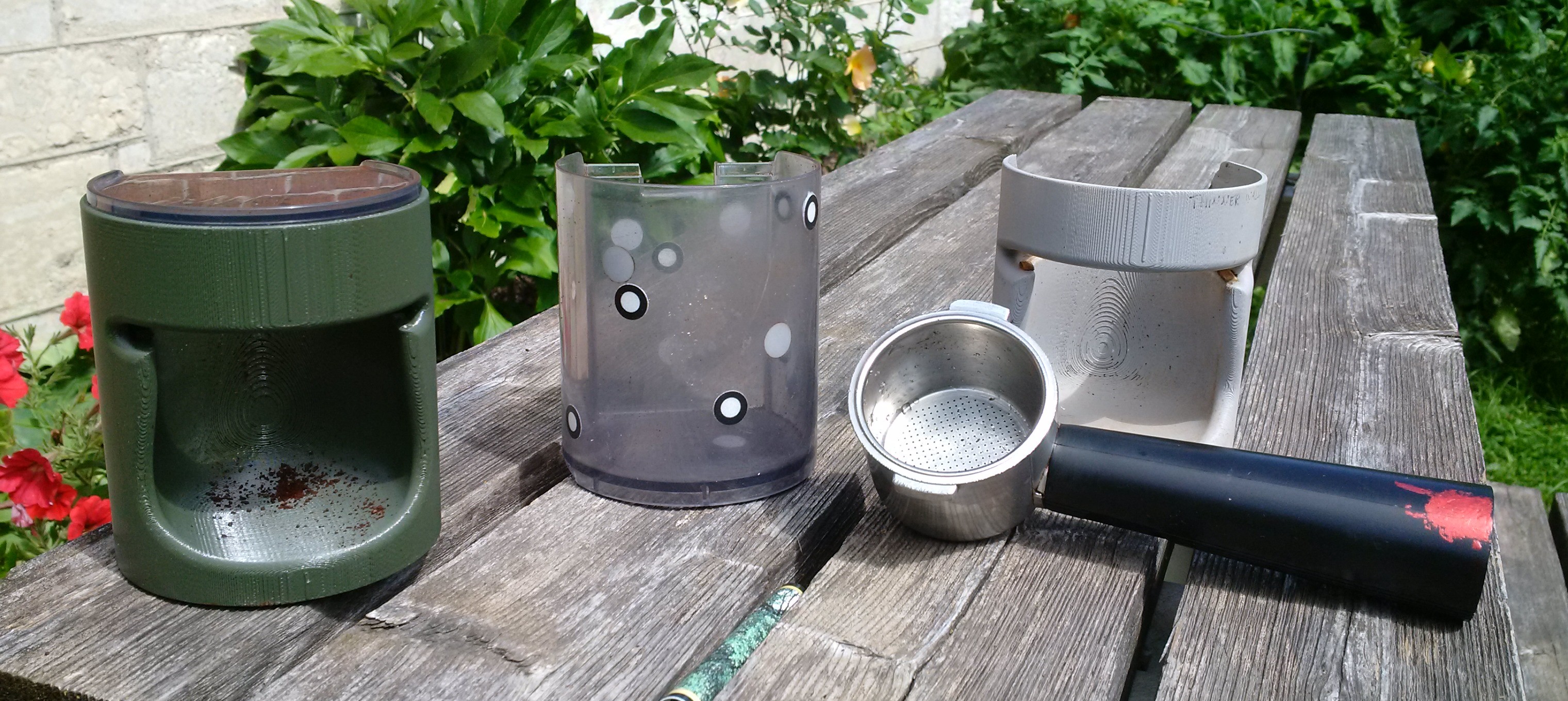 I like to make my morning coffee in my espresso maker from freshly ground beans. Pouring the ground beans from the grinder into the espresso maker's pod always has grounds going all over. And, it's an extra step.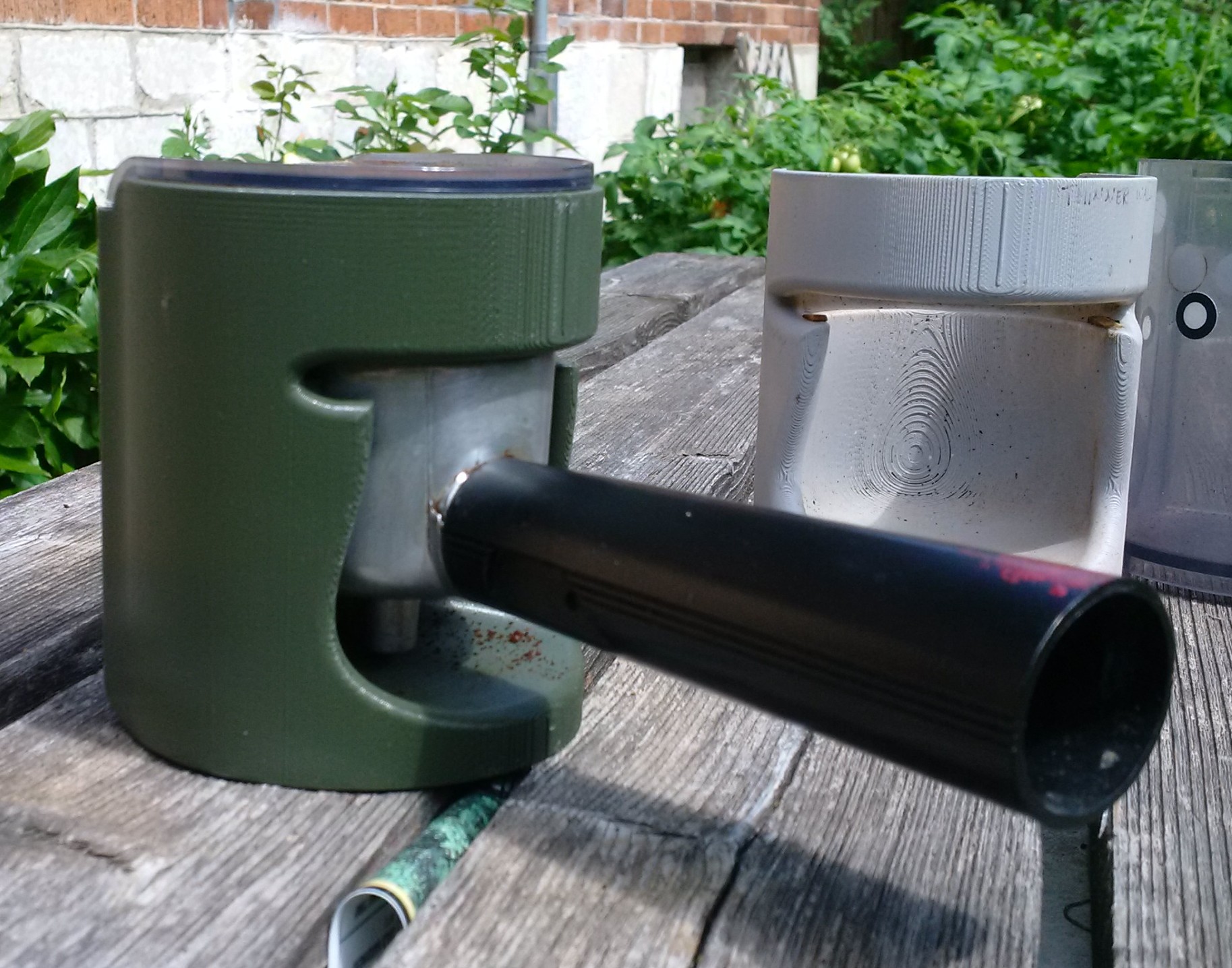 So, I 3D modeled the bucket of the coffee grinder and changed it so it would accept the espresso maker's pod as a receptacle.
The gray/white thing is the first prototype, the clear one with the scanning targets is the original, and the green one is the working model.
It would probably take a few decades to recoup the time I have spent making it, but it was a neat exercise. Working on this gave me more insight into using Geomatic DesignX for reverse engineering. It also gave me some more insights into the use and limitation of the Creaform VIUScan 3D Scanner and the uPrint 3D printer at Assentworks. That's why I ended up with a V2 which works nicely.
The scans made by the scanner were somewhat "messy" and choosing an average to make the model was not accurate enough to fit the lid. So, I updated the model with some manual measurements in V2.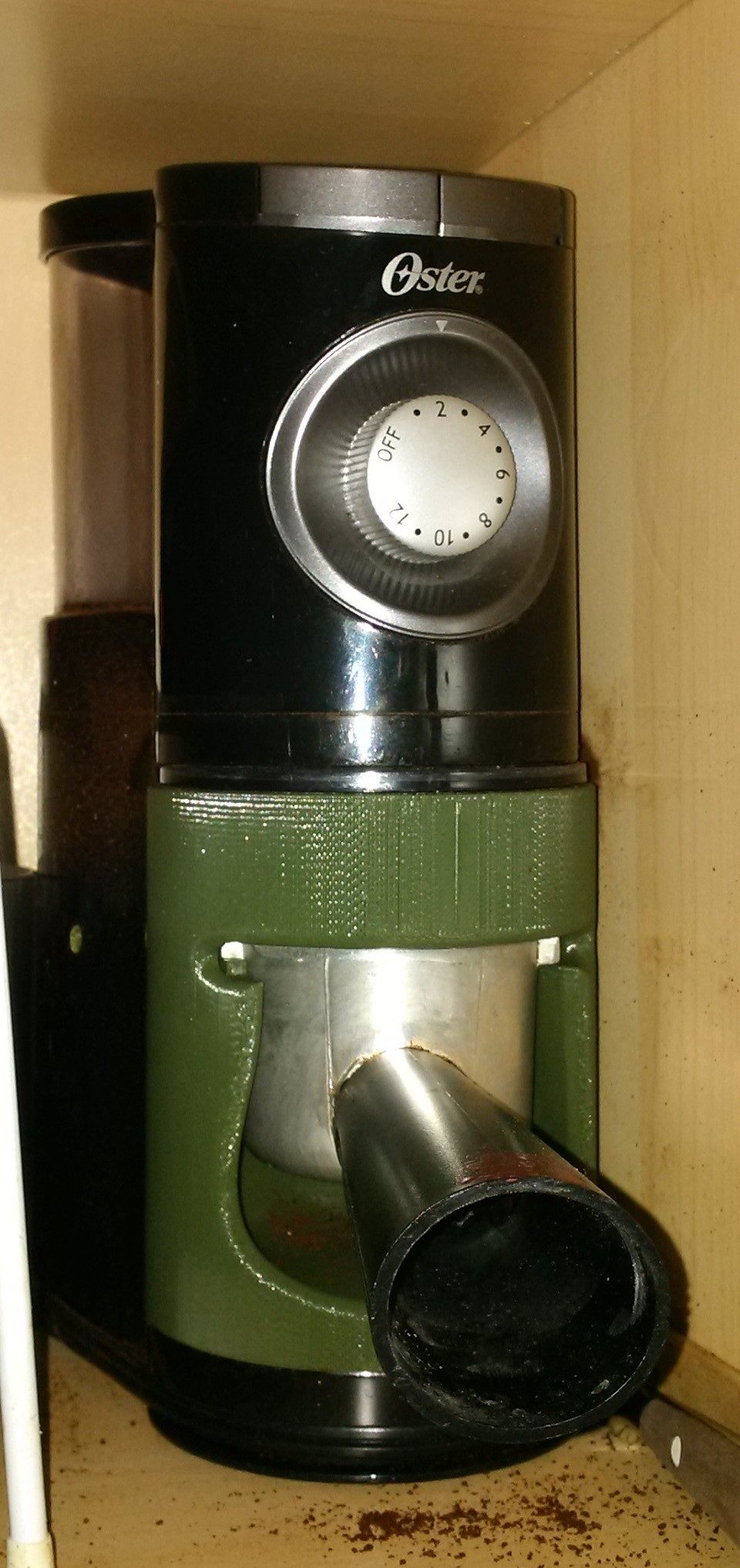 The prints made by the uPrint were not strong enough when I kept the wall thickness as thin as in the original. Those points broke, likely also partly because the fit wasn't perfect. I increased the wall thickness for V2 and am much happier with how that feels when I flex it a little.
I was able to use V1 for a while. I had built it with a big funnel at the top to channel the grinds from the size of the bin to the size of the espresso pod. The grinds just settled on the sides of the funnel because it wasn't really steep enough. V2 doesn't have a funnel, the chute from the grinding mechanism now lofts directly to the inlet for the pod.