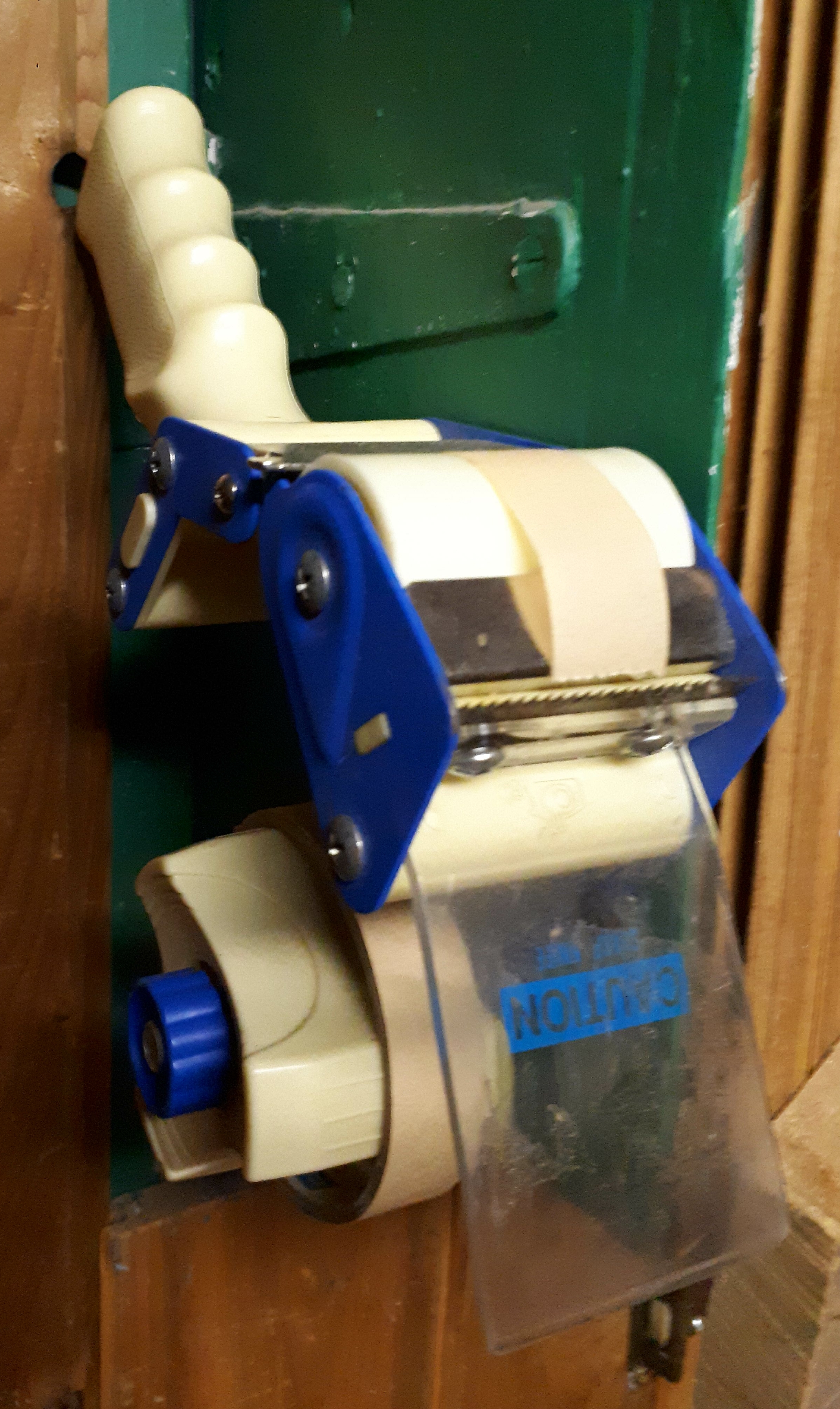 I use masking tape a lot to label stuff, tack stuff in place mark a spot when measuring. And of course for masking.
Finding the start of the roll is a nuisance.
So, I put some in a tape gun and mounted it upside down so it's a dispenser when stored.
I was not sure at first how well this would work since the tape is mounted sticky side up. I have had this up for more than 6 months now, and sometimes the tape isn't used in weeks. I am pleasantry surprised how well it still works after that.